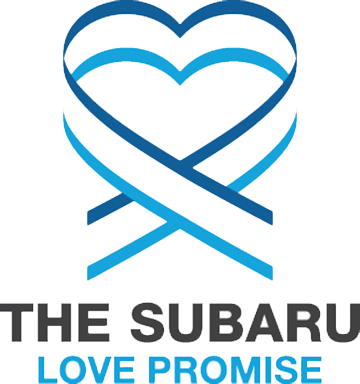 What is the Subaru Love Promise?
Subaru and our retailers believe in making the world a better place and the Subaru Love Promise is our vision of respecting all people. This is our commitment to show love and respect to our customers and to work to make a positive impact in the world.
How is Subaru Lakeland dedicated locally to the Love Promise?
Our Love Promise can be seen in various partnerships with local charities and non-profits. We are grateful for the opportunity, not only to be a part of our community but to serve it as well.
Humane Society of Polk County
Alliance for Independence
Lighthouse Ministries, Kids Pack, Viste
Lakeland Volunteers in Medicine,
Love Promise Stories from Subaru Lakeland
Subaru and Subaru Lakeland believe in making a positive impact on the communities in which we live and work. We uphold that belief through our Love Promise Community Commitment. Every month, we select inspiring stories from customers and partners from around our area who strive to support our collective commitment and feature them here
Love At First Sight - Lisa B
Do you believe in love at first sight? We sure do after our adoption event at Lakeland Subaru this year. As soon as we pulled up we were greeted by people looking to add a new member to their families. I had no idea how moving our first adoption would be. Connie came to us looking for a dog to fill the void from the recent loss of her dog. Connie was out of town when Hurricane Ian hit our area. Her son had the sad task of letting her know that her sweet little Chihuahua had suffered a life ending heart attack. When we brought Shenzi out to meet her and her husband it was love at first sight. Connie immediately began to tear up as little Shenzi could have been a twin of the baby she had just lost. Shenzi didn't disappoint either. She began to cuddle and snuggle right in and it was as if she was meant just for this family. While we were doing the adoption paperwork Shenzi was showering her new daddy with kisses and those ever so sweet Chihuahua eyes. That wouldn't be the end of the excitement of the day. We were reunited by a visit with one of our babies who was adopted at this same location last year! Bean was looking for a playmate and we had the perfect match and her name is Belle! We are so very thankful for our partnership with Subaru and their willingness to Share the Love with our pets and organization. Because of their support we were able to find over 50 pets homes during this event! If you are looking for love, you just might find love at first sight at our next event!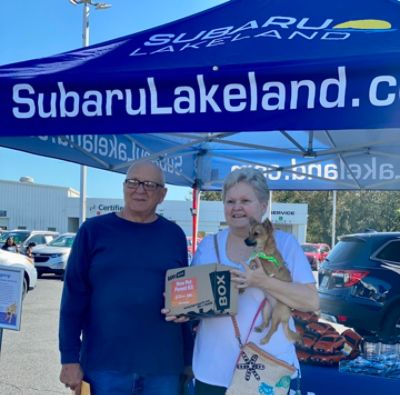 ---
KidsPACK - Subaru Share the Love Impact in Lakeland, FL! - Amy R
Proving that Love can be shared and make a difference, in April 2022, kidsPACK received for the fourth year in a row, a generous donation from the Subaru Share the Love Campaign! Totaling more than $31,000; this donation will sponsor one of the neediest schools in Polk County, FL – Jesse Keen Elementary throughout the 2022-2023 School Year. Jesse Keen is rated at the bottom 50% in the Polk County School District statistics: Math proficiency is only at 35% and Reading is at 27% placing this school in the lower quadrant in overall test scores. In the previous school year, the need for weekend food for their students was 75. That means that 75 students were showing signs of starvation and did not know where their next meal would come from after the free breakfast and lunch each Public School provides Monday – Friday. This year, Subaru will completely cover the cost for all 75 students which will supply them with an annual non-descript backpack and 9 snacks, a spoon, and a juice each week for 46 weeks! Each Friday, these students will be given the meal package that slips into their backpack to take home which ensure they have meals to eat over the weekend. Lisa M. Gill, Title 1 Parent & Family Engagement at Jesse Keen Elementary wrote "Due to kidsPACK, last year we were able to improve our student attendance ratio for students on the program who knew they would have food for the holiday's and weekends!" "With the Subaru Share the Love Sponsorship, 75 of our students will be able to be put on the program at the beginning of the school year and are ensured food for the entire year!" "Battling child hunger is now being addressed at the school level and it because of Subaru Share the Love and Lakeland Subaru that we expect our attendance rates to improve, and student achievement and gains can be made."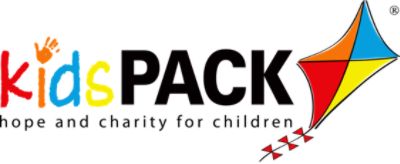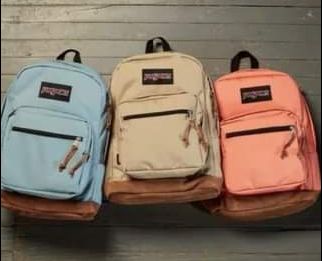 ---
A Dream Come True - Dee H
I have an 11-year-old who is a self-proclaimed SUBIE GIRL. For her birthday I thought it would be nice for her to actually visit a Subaru dealership. I called LAKELAND SUBARU a few days in advanced to ask if it were possible and explained that my daughter was on the spectrum and her love for cars, especially Subaru. I also asked if they had any ink pens or sticky note pad with Subaru written on it for her. To my surprise they agreed and were happy to accommodate her. On my daughter's birthday my heart was filled with joy. Will Kuhlman and staff went over and above my expectations. The care and love they put towards my daughter is greatly appreciated. To some this may not be much, but for us this actually made my daughter's dream come true. She was able to take a picture in front of her favorite Subaru with a picture she drew of it, which so happened to be the same color. Thank you Will Kulman and staff for making my child say this is the best birthday ever! HERE is her note: I love the people at Subaru, they are very very nice! The workers are very polite and gave me a bag of stuff that I really like. I went there on my birthday to see the WRX and the other cars. The workers let me see all of the cars, and also gave me a book of the WRX. I would go there EVERY day just for the workers!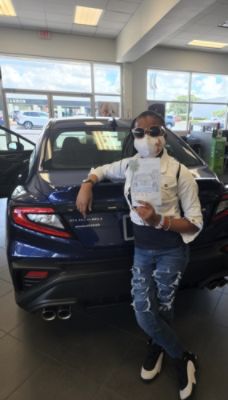 ---
Summer Reading Backpacks for Polk Read's students - Shannan C
AmeriCorps Polk Reads, one of the key programs at the Polk Education Foundation, had limited funds this year for summer reading supplies. AmeriCorps Polk Reads is a reading tutoring program for struggling kindergarten – third grade readers at select schools in Polk County. Tutors provide (3) 30-minute, one-on-one tutoring sessions per week to over 460 students who are behind in reading. Tutors are free of charge to the families and schools. Sessions take place during the school day at the student's schools. These sessions target the five components of effective reading instruction (phonemic awareness, phonics, vocabulary development, reading fluency and reading comprehension strategies) and work to move students up in their reading levels. The goal is to provide reading support to struggling students helping them read on grade level. Participating students are provided summer learning packets and grade appropriate books to practice reading over the summer. This year, with a limited budget, the program coordinator was not able to provide backpacks for summer learning materials. Will Kuhlman at Subaru Lakeland stepped up to the plate! He provided 450 Subaru drawstring backpacks to send summer reading materials home with students. What a blessing for these students. This made summer learning supplies a little more fun for students and gave them a place to keep their materials and new books. Thank you so much Will Kuhlman and Subaru Lakeland for meeting this need.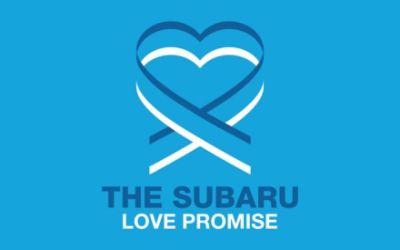 ---
SUBARU LAKELAND FLORIDA CARES - Rob C
Lighthouse Ministries serves the poor and at-risk communities of west-central Florida, by providing meals, shelter, recovery programs, and homeless intervention. We are so thankful for our friends and partners at Subaru Lakeland, that is of course Danny and Linda Cannon, and their manager Will Kuhlman. Today they delivered two AMAZING checks to help feed the hungry this holiday season along with 80 blankets and 100 pairs of socks. Socks are the number one request among the homeless. We are so thankful for a business that truly cares about the community, and has for many years. Thank you, thank you, thank you! Steve TurbevilleCEO, Lighthouse Ministries www.LighthouseMin.org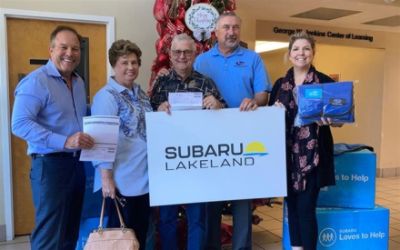 ---
Furrever Friends - Lisa B
Every year we make new friends and extended family members by participating in the Subaru Loves Pets event. This year was very special for us by helping a long time member of the Humane Society of Polk County find another pet. This family recently had suffered the passing of their Schnauzer dog they had adopted from us 16 years ago. The family saw the ad for the Subaru Loves Pets event and called to see if we by any chance had a Schnauzer in, they were thrilled to hear that we did. Kanai came to us because his owner could no longer care for him. When the family came in to meet him they fell immediately in love with him and it was the perfect match! We also made a new member to our Humane Society family when a woman who had recently moved to the area from another state came by Subaru Lakeland. When she moved to Florida she had to leave her beloved family pet with the rest of her family and was heart broken. When she got to Subaru Lakeland she was almost in tears when I saw met Mia a Corgi/Chihuahua mix puppy who looked almost like a twin of the dog she had to leave behind. Needless to say it was love at first sight and a very special adoption for us all to celebrate!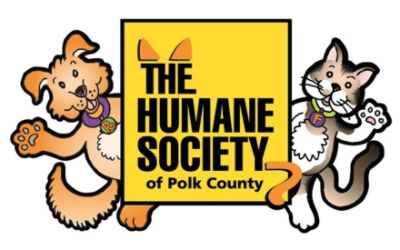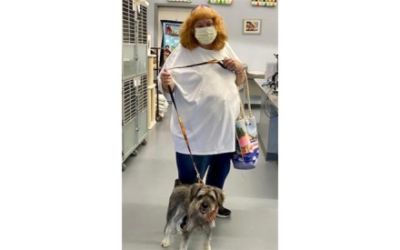 ---